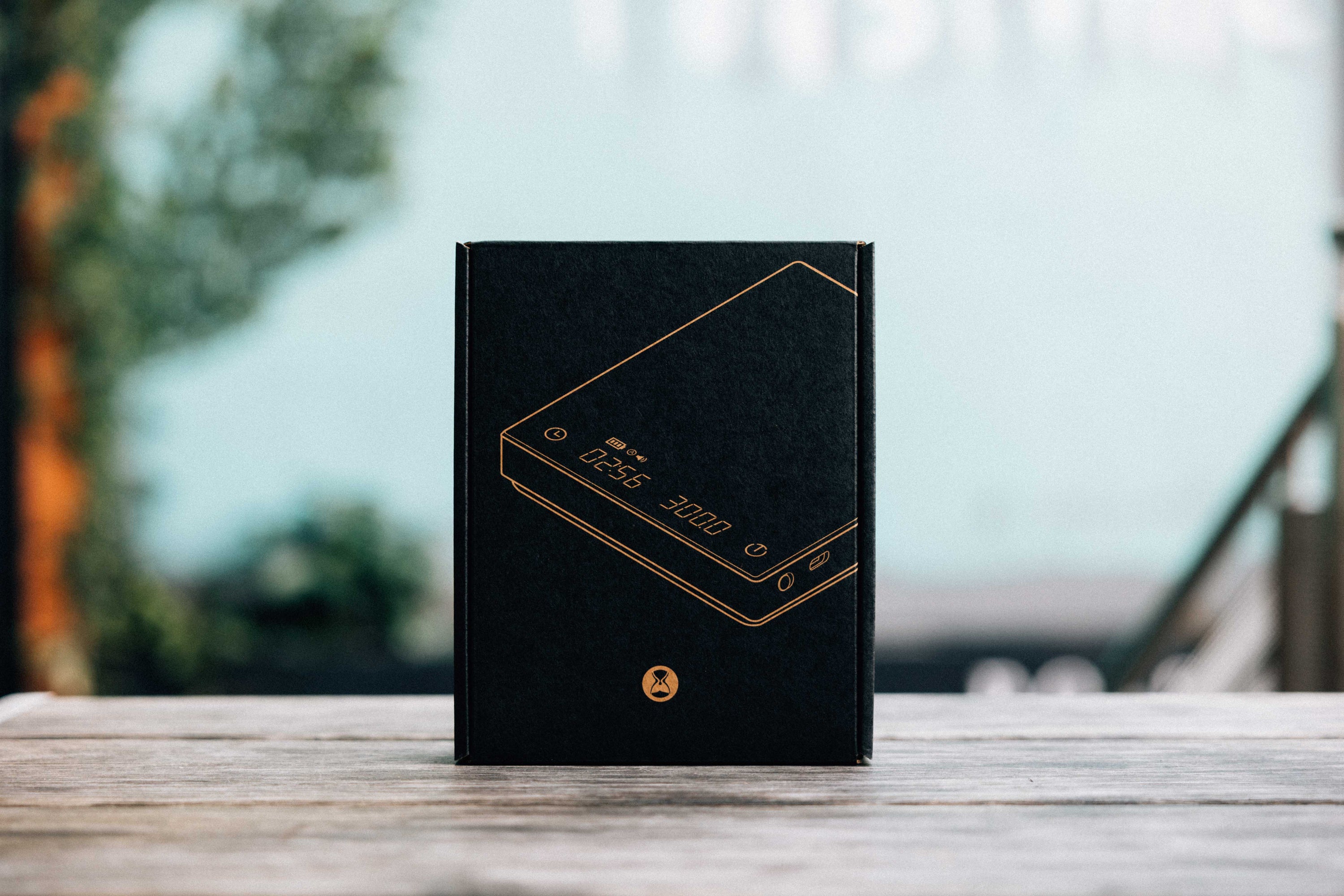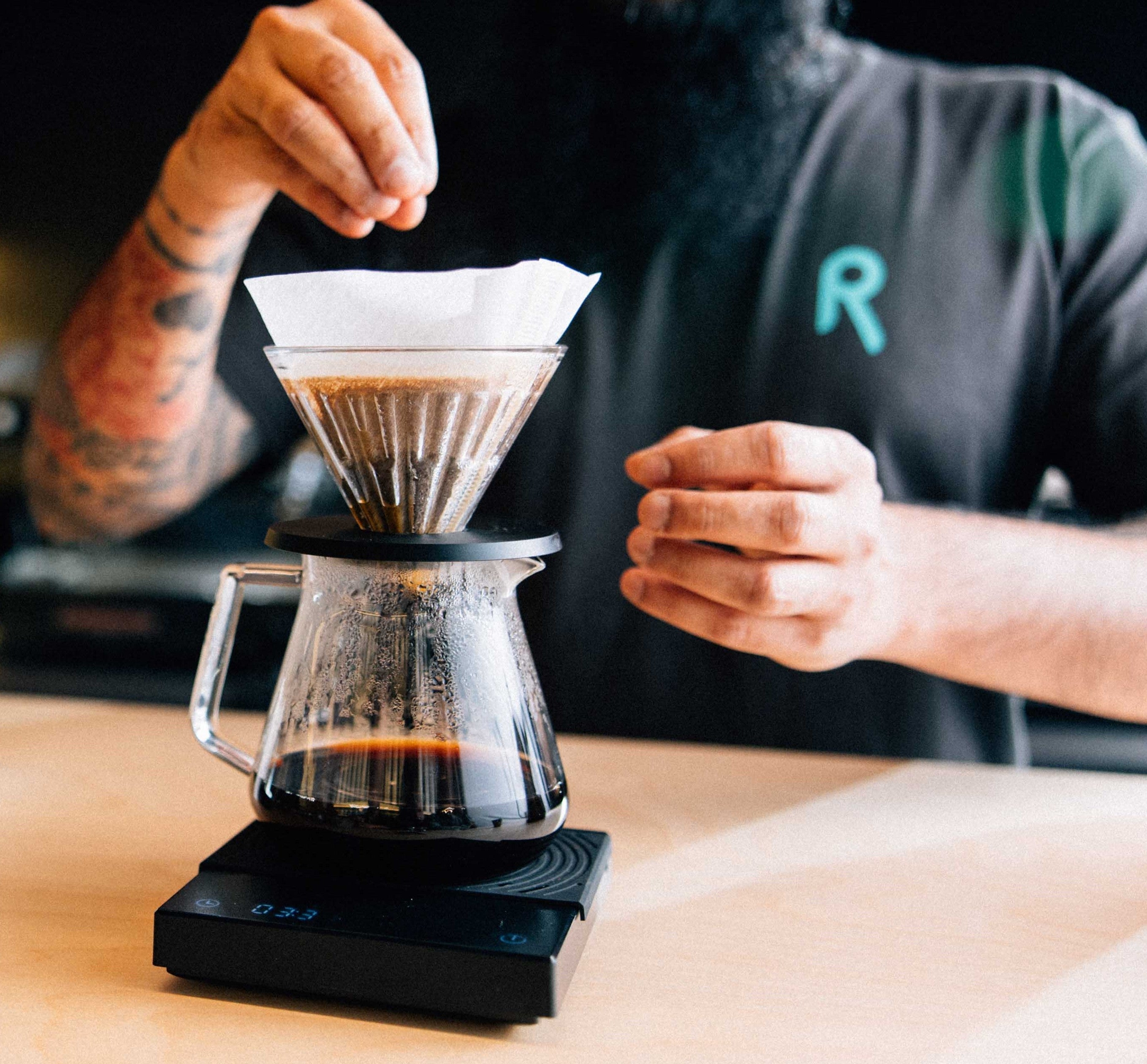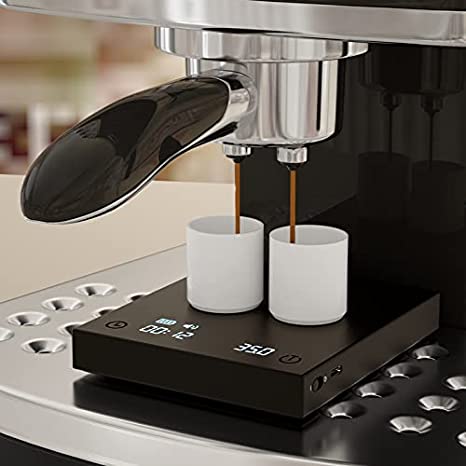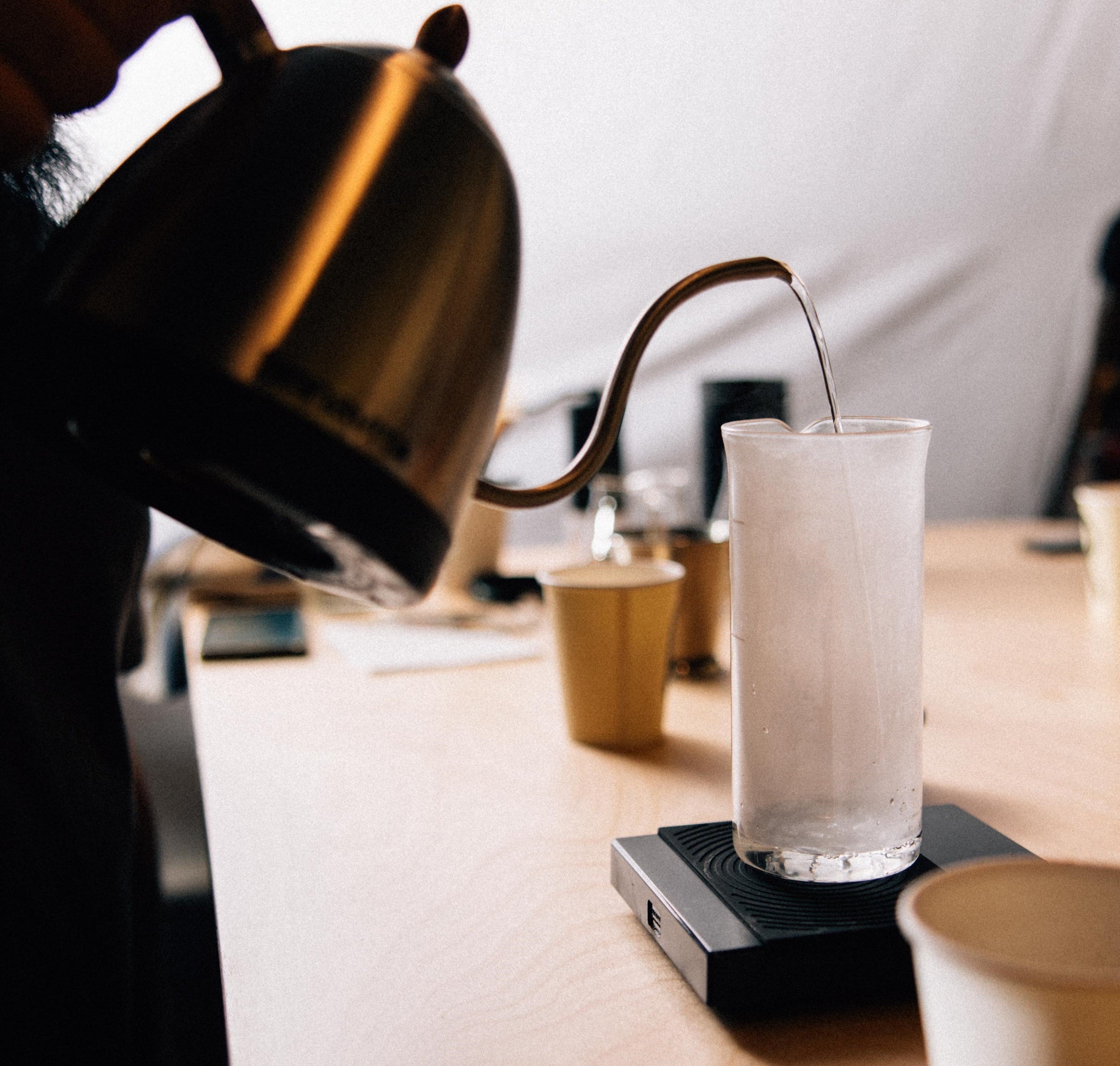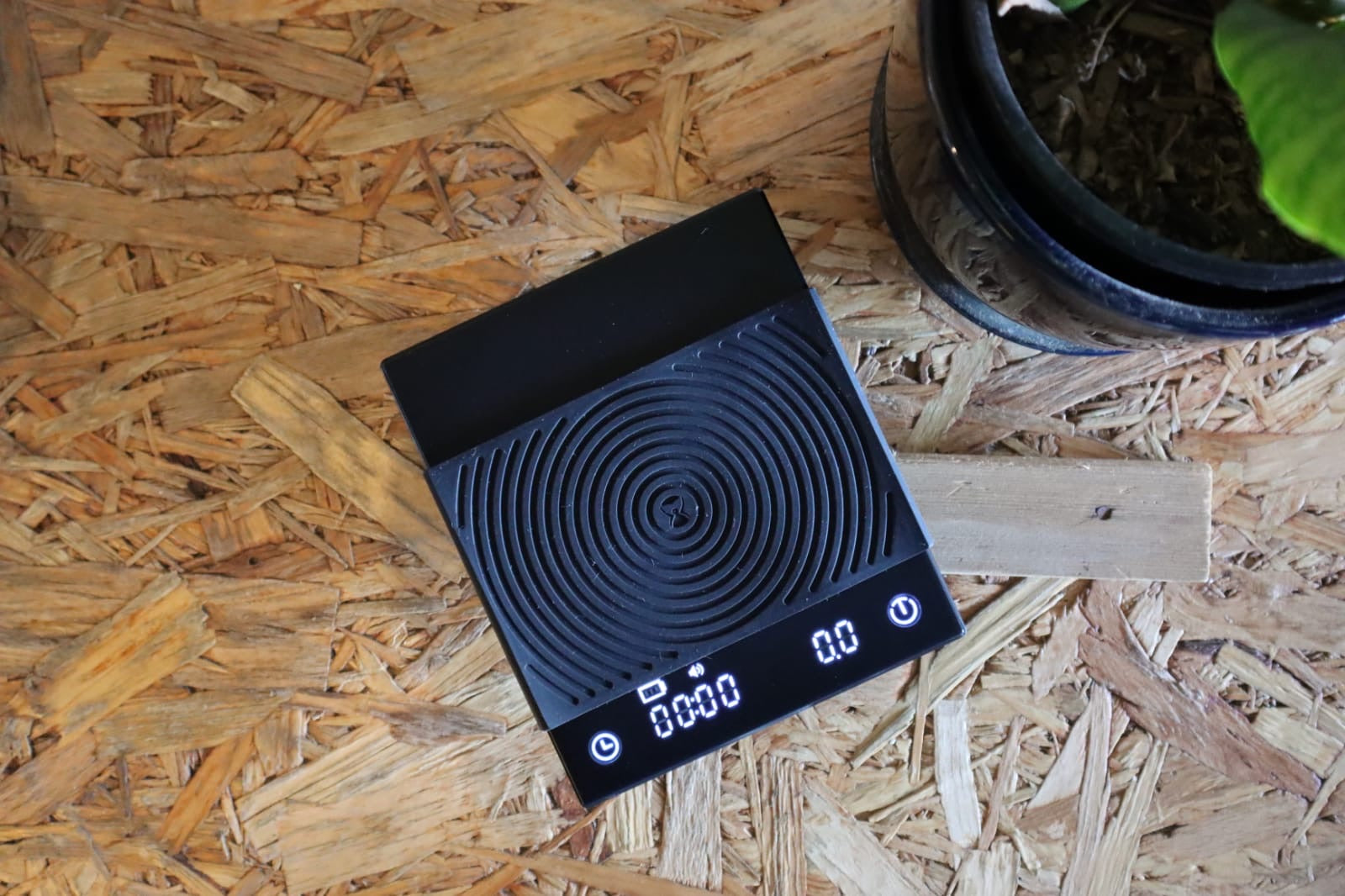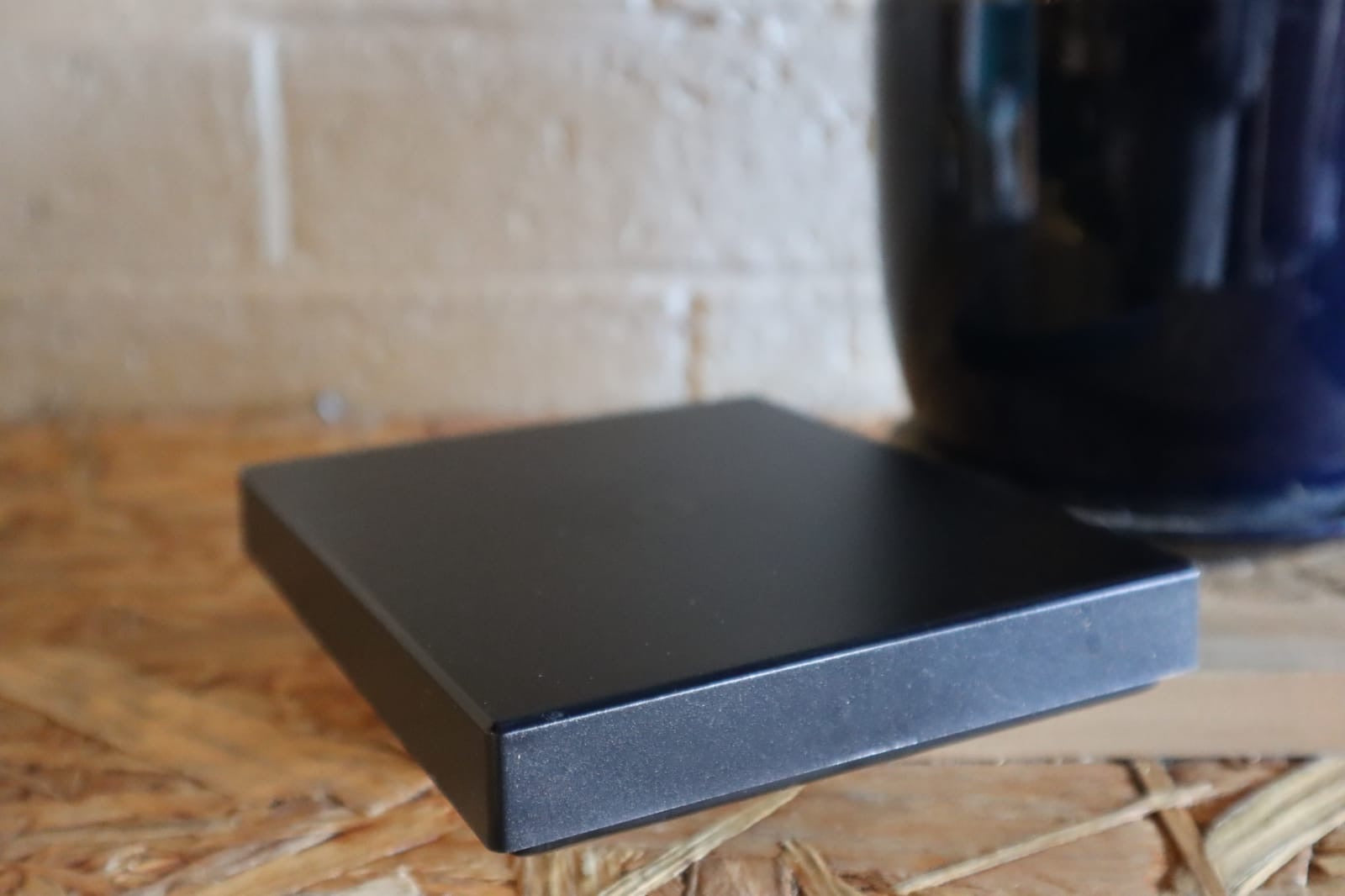 Timemore Black Mirror Coffee Scale | High Precision Pour-Over | Digital Auto-Timing | Portable & Powerful
We roast our beans twice per week
Fast & free shipping on orders over $50
---
Great Pour-Over Experience
With this scale, you get a fast & accurate weight measuring due to its high-precision sensor that guarantees accuracy, allowing for an improvement on various pour-over techniques.
Convenient Auto-Timing
Control the extraction time & weight without performing distracting operations on the scale while doing your pour-over. This convenient timing function also makes it easier to record the brewing data.
Portable & Powerful
Weighing only 400g, with 15.2x13x2.8 cm dimensions (LxWxH), this scale is accurate up to 0.1s & 0.1g, with a minimum load of 0.5g and a maximum of 2kg, and a battery life of 10 hours, perfect for outdoor use or travels.
Finally, the Black Mirror Scale live up to its name when not in use, as it stays beautifully discreet on your kitchen counter.
It's a fully functional assistant for easy control of your coffee brewing.
Timemore Black Mirror Coffee Scale | High Precision Pour-Over | Digital Auto-Timing | Portable & Powerful
Shipped at Peak Freshness
We roast every Tuesdays and Fridays to ship you the freshest beans.
Fast & Free Shipping
Straight from our roastery to you, FREE on orders over $50.
Explore the World of Coffee
Taste the best coffee from all over the world. Roasted in Marrickville.
Coffee Scales
I have not yet received my order. It was supposed to be a Christmas gift.
This purchase is for a gift ,so cannot give a review
Cool beans!
Roastville Guarantee
We only use the best beans available worldwide. If your order gets lost or damaged in transit, or if you're not satisfied by any reasons, contact us and we'll do our best to resolve the issue.
Can't Decide?
Try 5 of Our Best Roasts
Order a Roaster's Choice Sample Pack and taste our best!
Our roaster George will hand-sellect the 5 best roasts we have at the moment and ship you one 100g bag of each!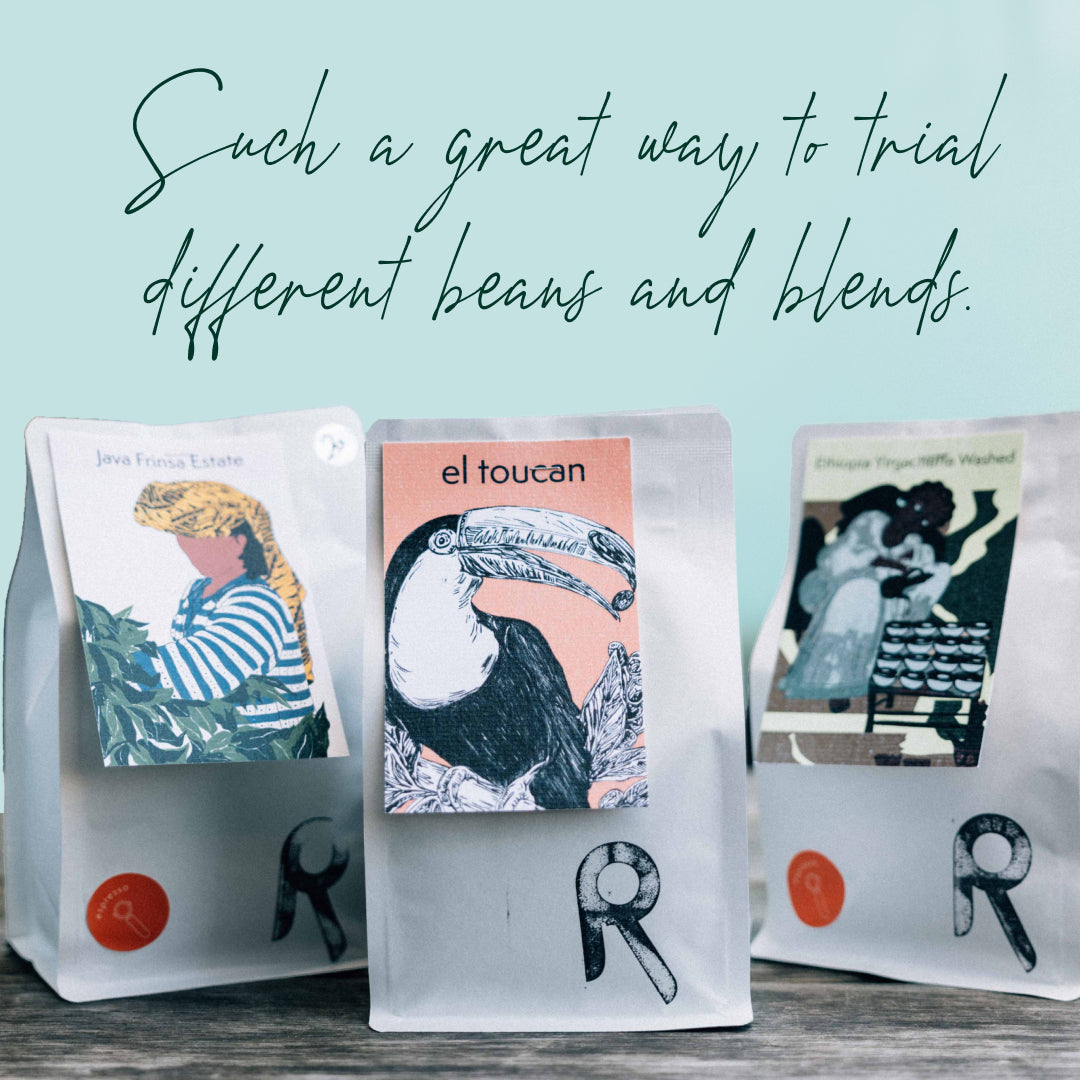 Roaster's Choice Sample Pack - 5x 100g Specialty Coffee Bags - Whole Beans
Try our current best roasts, save 22%
$27.00
Regular price
$34.00
off
Get a shortcut to quality coffee
Every time you order, our head roaster George selects our current 5 best roasts, the freshest blends & single-origins, to provide you with a unique mix of flavours.
You'll experience notes and varietals from all over the world, making it easier to find new favourites!
A new pack, a new experience
As coffee beans change due to seasonality, this is the best way to find what's tasting better when you order.
You'll enjoy a variety such as:
   🍒 Beans from handpicked, ripe cherries
   🥛 Roasts that taste great with or without milk
   🍷 A tasty single origin with a wine mouthfeel
   ⚡ Bold & strong beans with delicious notes 
   🍋 Roasts with acidic, almost tea-like profiles
   ✌🏻 Blends that pack gentle, heartwarming cups
FAQ
Shipping Cost
All purchases over $50 are with free shipping, all purchases below $50 are charged $9.95 for the shipping. Roastville reserves the right to change the shipping costs at any time.
Delivery of Goods
Our orders are delivered via the most efficient carriers for your region. Our major delivery partners include Australia Post and Couriers Please. Whilst we make every effort to track these items with our delivery partners, Roastville accepts no responsibility for any loss of, damage to, late delivery or non-delivery of goods once they have been dispatched from our warehouse.
Refund & Exchange Conditions
Roastville does not allow any returns on coffee purchased unless there is a quality issue with the coffee. All products must be returned in a saleable condition as soon as possible following purchase. Appropriate packaging must be used to ensure that no in-transit damage occurs. All returns will be inspected for authenticity prior to processing for refund or exchange. The purchaser may be contacted to clarify any issues relating to the returned product or to improve our quality processes. Returned product postage will be at the discretion of Roastville.
Returns, Refunds & Exchanges
In case of dissatisfaction with any product purchased in the Roastville website, www.roastville.com.au please contact info@roastville.com.au and we will be happy to organize an exchange or refund for you.
Shipping & Returns
Fast shipping
We deliver only in Australia. We aim for all orders to arrive within 7 business days unless notified otherwise. We do our best to process and dispatch orders within 48 business hours, however in some cases dispatch may take about 2 to 4 days from order, depending on when the beans you ordered were roasted.
Order tracking
Once you place an order you'll receive an email with your order summary and tracking information.
Get in touch
In case of dissatisfaction with any product purchased in our website, contact us info@roastville.com.au and we will be happy to organize an exchange or refund for you.